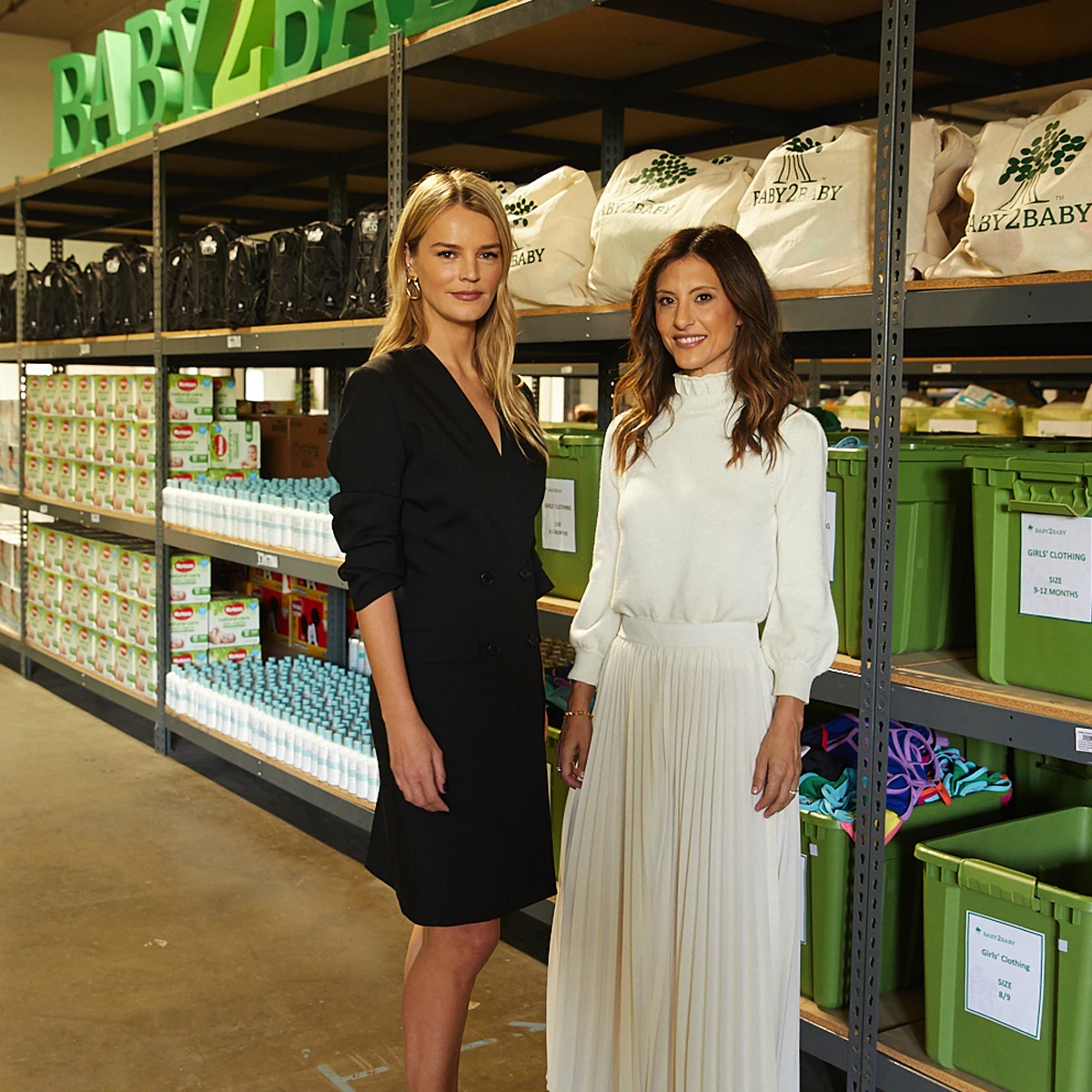 Norah Weinstein &
Kelly Sawyer Patricof
Kelly Sawyer Patricof and Norah Weinstein are the Co-CEOs of Baby2Baby, a national nonprofit that provides children living in poverty with the basic necessities that every child deserves. Since assuming leadership at Baby2Baby in 2011, Norah and Kelly have transformed Baby2Baby from a grassroots organization into a nationally recognized non-profit that has served over one million children in over 260 cities across the country. Since its inception, Baby2Baby has distributed over 350 million items to children in homeless shelters, domestic violence programs, foster care, hospitals and underserved schools as well as to children who have lost everything in the wake of disaster. In 2023, BabyBaby was named a TIME100 Most Influential Company.
We are so grateful to be celebrating 12 years of Baby2Baby and the fact that we have distributed 270 million basic essentials to children living in poverty across the country. This year alone, we are reaching one million children, in over 200 cities, across all 50 states.
The statistic that 1 out of 3 families in this country struggles to afford diapers for their children was the one that compelled us to start this journey. During the pandemic, we made the decision to begin manufacturing our own diapers in order to produce them at 80% less than the retail cost which earned Baby2Baby the #1 spot on Fast Company's World's Most Innovative Companies List. We have distributed nearly 40 million diapers this year–more than any organization of our kind–but we want to do so much more.
We have requests for 1.5 billion diapers for the families we are currently serving, meaning we are only scratching the surface. But with our new approach and your help, we can get closer to this goal.
But this year's other devastation was the baby formula shortage emergency. Without any access to formula to feed their children, parents living in poverty were tragically unable to safely feed their babies, resorting to the most dangerous measures from watering down the little formula they had to using juice and Gatorade as substitutes.
Baby2Baby made this our year's most important mission and dove in to help in every conceivable way—negotiating with our longstanding partners to have it made to order, procuring it from relationships overseas, turning to smaller manufacturers for donations and then getting it immediately to families most in need. We have distributed 4.1 million bottles of formula into the hands of babies across the country.
The natural disasters this year hit harder and stronger than ever. Baby2Baby sent over two million emergency supplies to families who lost everything in the devastating Kentucky floods and truckloads of bottled water to families impacted by the Mississippi water crisis who couldn't provide clean water for their children.
When Hurricane Ian damaged and destroyed tens of thousands of homes, families were left in shelters without any belongings. Ian's aftermath demonstrated once again that families living in poverty are always hit the hardest in any natural disaster. In only two weeks' time we were able to distribute 5.1 million essentials to families in Florida and will provide ongoing support as they work to rebuild their lives.
​​When Baby2Baby provides necessities to families still reeling from the pandemic, the formula shortage, natural disasters and more, parents are able to put food on the table, keep their lights on and pay their rent.
Thank you for your continued dedication to Baby2Baby's mission and making our work possible.
With our deepest thanks,
Co-CEOs Norah Weinstein and Kelly Sawyer Patricof